Company Logo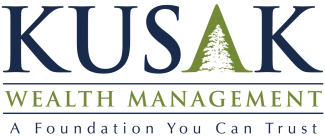 Email
support@kusakwm.com
Disclaimer
Office: (281) 310-5750  |  Fax: (281) 402-1137
16341 Mueschke Rd., Suite 120, Cypress, TX 77433
support@kusakwm.com
Securities offered through Concourse Financial Group Securities, Inc. (CFGS), Member FINRA/SIPC. Advisory services offered through Concourse Financial Group Advisors, a DBA for CFGS, a Registered Investment Advisor.  Kusak Wealth Management is independent of CFGS.
For a copy of CFGS's Form CRS please visit: https://www.concoursefinancial.com/investor-disclosures
16341 Mueschke Rd.
Suite 120
Cypress, TX 77433
United States
Company Description
We are dedicated to providing investment management and strategic wealth planning that is right for you. Simply put, we strive to be our client's trusted advisor.